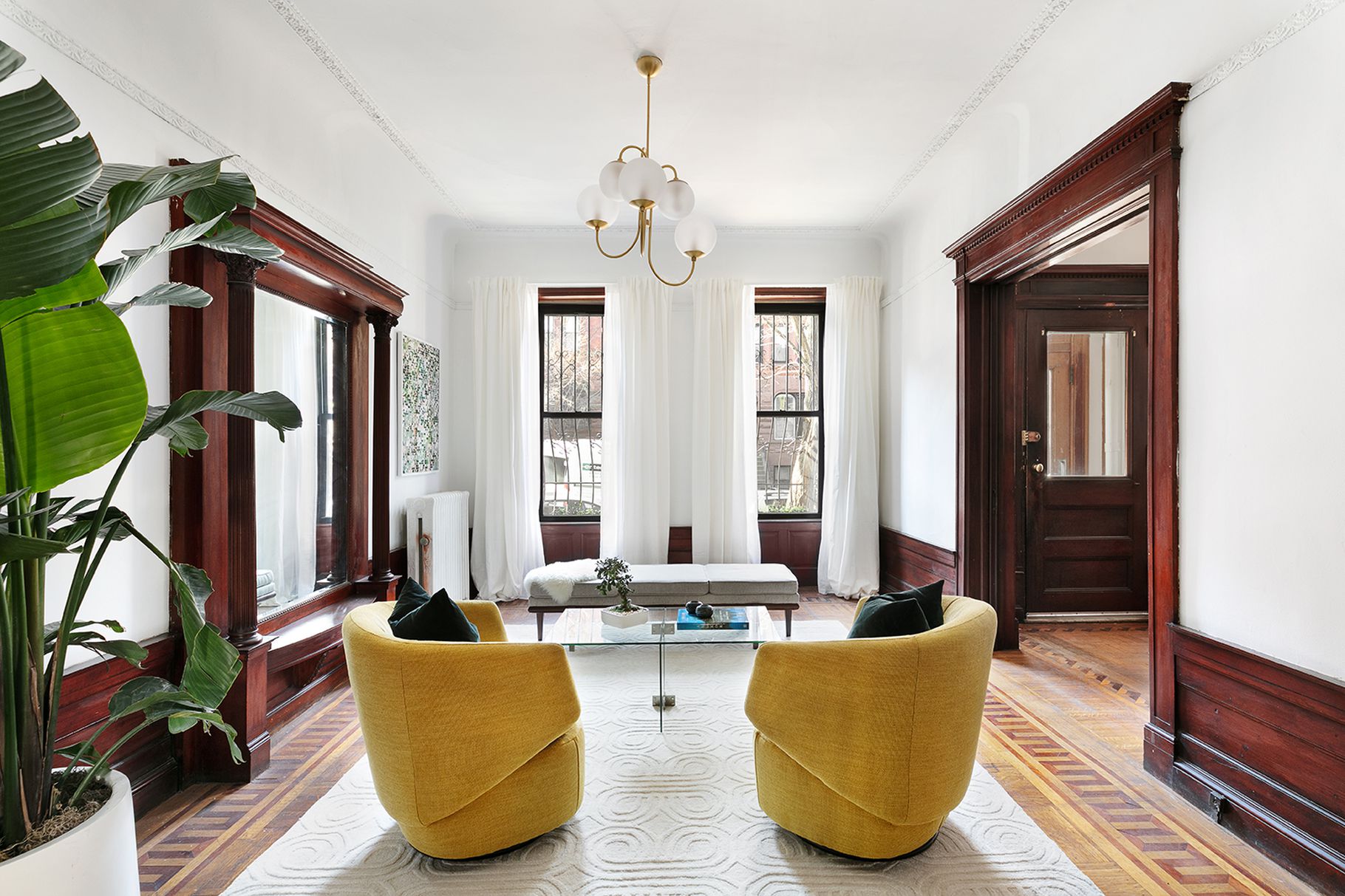 ARTIST TOWNHOUSE, FLASH/30
nForm Flash/30 projects transform distressed properties all over the NYC area into beautifully staged homes. Pictured here, this 4,100 SF stately townhouse went from chaos to chic in just under 5 weeks. The nForm team donated and disposed of all the items found in the property. We opened up spaces that were once closed off and discarded, followed by detailed painting, refurbishment, and a deep clean– to a level only provided by the nForm Team!
Coffee Shop
Created in 2015, this 800SF, gut-renovation took about 5 months to complete.
Harlem Apartment
Completed in early 2018, open plan kitchen / living room combination received all new cabinets, waterfall-slab, lighting upgrade and more. To save our clients money we actually disassembled the existing custom kitchen cabinets and had them professionally sprayed in a lacquered paint matte finish- then reinstalled in-situ.
Tiny Apartment
There is a special place in our hearts for our 180 SF studio apartment redesign in Fort Greene, Brooklyn. This gut renovation packs a kitchen, living, eating, and sleeping into one room. Outfitted with wrap-around butcher block countertops, custom peg board wall with app-controlled lighting, and a murphy bed that is anything but 1975.